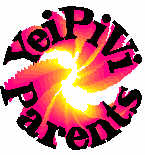 Benefit for professional clowns
FIRST: Is a privilege to be affiliate to the Int'l World Parents Club, because you can offer your professional service to thousand parents over the world who belong to our club.
SECOND: The Int'l YeiPiVi World Parents Club is not an Agency., and as non profit organization you are the owner of your clown business. We only help you to make your contract with our members and simultaneously we became as witnesses.
THIRD: As Public Relation we are mediating amoung the parts in the contract, and in case of any breach contract after exhausting all means., if to be neccessary we will summited your contract to the pertinent forums as witnesses of both.
FOURTH: For any credit or personal recommendation letter., the Club can be reaffirmed that you bring your professional service to our affiliate, receiving other income from our members.
FIFTH: The Club have two clowns classification (A) and (B). The classification (A) is only for those clowns that in exclusive offer his service and make all his contract by means of the Club., For be in classification (A) you have to be accepted by the Board of Directors and you will be free including in our professional frontpage link.
SIXTH: Additional you will be right to be including in all our links as www.payasos.com/master.htm and www.payasos.com/prboards.htm and www.paysos.com for spanish version, where will appear your name and commercial phone.
SEVENTH: Clowns in (B) classification is just for independent clowns that YeiPiVi can used his professional service after all the (A) was busy and must have to make his own contract to our member with our assigned invoice number.

All performers that with to be considered for affiliate in the Int'l YeiPiVi World Parents Club need to complete the form and read agree to the "Justice Rules".
For your protection to fill application form in secure server software., Just icon the Clowns Logo "Payasos.com"