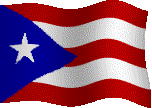 For United States Auto Exports & Dealer best choice price icon the U.S. flag.
Sales of cars at "dealer" prices
Appreciated friends:
Now all the members of the Int'l YeiPiVi World Parents Club and non members, can buy cars his car at cheap prices that in the market. First we suggest that visits your establisment ("Dealer") near you home and investigates whatever he is worth for the car that you are looking for. Call us or send e-mail with your dealer price.

In order see all the cars availables., just icone the left flag to visit U.S dealers and right flag to visit P.R. dealer. Any other auto that you need we can get you at our Club prices. Went you send e-mail to us, It is very important to copy the photo number of the car that you would like to buy with us, with your dealer prices.
Call us., (787)-548-8686
Florida office- (386)-446-8585