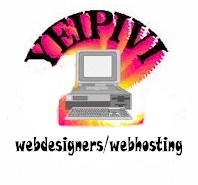 YIPIVI INT'L WEB DESIGNER
Welcome, As a non profit organization our prices are economical. We are here alone to help all the clowns and individual of scarce resources to designering and createring custum built web pages, and web sites "FrontPages" at prices according to theirs needs.
We are able also to help you with our low prices of Webhosting, 1 page starting for just $20.00 monthly


PROFESSIONAL CLOWNS IN (A) Clasification., by his exclusive affiliation to the YeiPi-Vi Int'l World Parents Club, his Design, Hosting and Domain name is Free.
INDEPENDENT PROFESSIONAL CLOWNS , his 1 page web design prices., start in $90.00 and including free graphic design with artist photography, poetry or ideas such as your resume or serve for you to share your talents over the worldand.
For just only $20.00 per month, we offer the Hosting service with free link to the International Directories of www.clowns-usa.com/search.htm.

"Clowns that don't want pages Desing", also can announce on www.clowns-usa.com/search.htm directories, with just leave his clown name and phones available for contract. This service is just for $15.00 dollars per month.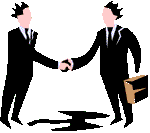 ***MERCHANTS***
Merchants price:$250.00 (2-page professional web site) and can be advertising on our business link, for only $16.25 dollars monthly in one year contract. For more detail click "services."


YEIPIVI INTERNATIONAL WEB DESIGNER

1-(787)-548-8686
Mail Box.
P.O.Box 9263
Carolina P.R., 00988-9263
For security call us, to let you know how can order by credict cards



FILL THE APPLICATION